The groom say goodbye to protocol
Unstructured suits, extravagant accessories, unbuttoned collars, trainers and an explosion of color, saying goodbye to protocol. The grooms of 2022 are in revolution and have decided to introduce details in their suits that go beyond the traditional context to highlight a more personal and charismatic context. Because a wedding is a party where love is celebrated and, increasingly, an event where the personal style and stamp of each couple is justified. Below, we offer you a short summary of the most revolutionary bridal trends that grooms are following this season. Take note!
Getting married means leaving stress and protocol aside to create a relaxed and joyful atmosphere where everyone shows who they are. It's no longer about sticking to the rules, but enjoying the before, during and after in your own way. The grooms of 2022 play around and design their wedding clothes with details and accessories that escape the traditional. Styles in which the most common colors give place to extreme and unusual tones for ceremonies, such as pinks or multicolored prints. The main thing, always, is to justify your personality.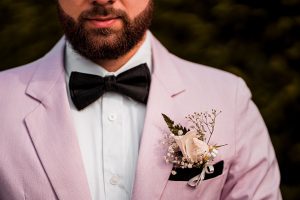 The blazer is a decisive piece to give a ceremonial character to the look, which is increasingly less selected by grooms looking for that hipster and bohemian touch. These are free-spirited grooms who priorities comfort and coolness, fitting perfectly into boho style weddings, ceremonies on the beach or in the wildest forest, looking for that coherence and fusion with the environment. The shirt is usually worn with a waistcoat or in its absence, with some braces, to enhance the casual effect.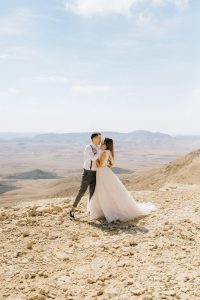 It's becoming more and more common to dispense the classic shoes and, instead, give the look a counterpoint with a pair of trainers. Grooms that opt for this type of footwear usually choose them in white, without too many details and matching the tone of the shirt, while looking for a subtle but alternative style.
Those less willing to take risks choose to wear two different looks and create a surprise effect, giving a different look to the classic dinner jacket at the ball. As is usual for the bride to replace her voluminous dress for a lighter one, for the groom to exchange his shoes for trainers, his jacket and waistcoat for braces and leave aside his bow tie or tie, unbuttoning the collar of his shirt and getting ready to dance and enjoy the party until the early hours in a relaxed way.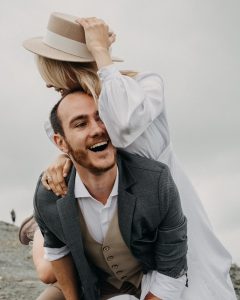 Breaking protocol doesn't just happen in looks. Weddings have undergone a revolution at all levels and often, nothing is what was initially established. The presidential table is eliminated and the grooms are integrated into the guests during the banquet; the traditional cutting of the cake or the classic waltz are eliminated, used to open the dance and is replaced by 90s rock pieces or even perfectly orchestrated choreographies that take months of rehearsals.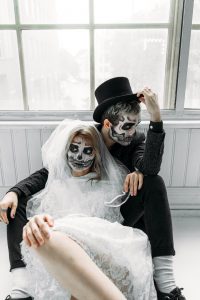 Themed ceremonies, weddings in jeans or even masquerade parties where the bride and groom dress up as their favourite childhood characters. We don't know if the traditional will ever gain strength again. At the moment, every wedding is unique and deserves to be experienced as such. So, bring informality to life.
Find out our collection Javier Arnaiz and visit our instagram.